Chester has a new cage! Finally. His old cage was a "My first home, hamster cage" and was a great temp cage but too small for a Hamster! So now he has a 10 gallon tank with much more room and toys.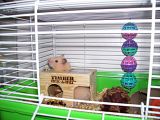 The old cage.

THE NEW CAGE: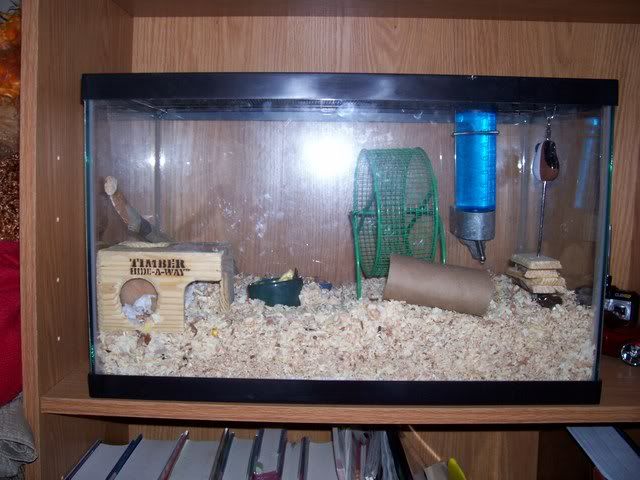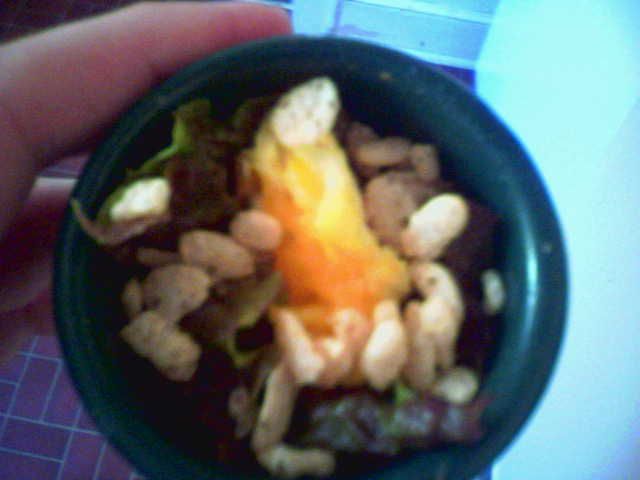 Ok a few questions:
Does he have enough toys He has a critter hanger with wood chews, his wheel, some cardboard, colored wood chews, and he is getting his colored balls that he loves put in there once I figure out how to hang them. What else should I add?
He has a silent spinner but it falls over all the time and I have to find some velcro at walmart to "velcro it to the bottom"

--also there is a picture of his treat cup. This was what he got today. Piece of scrambled egg, some red leaf lettuce, and there is some plain rice crispies. Are rice crispies ok for Hammies? He likes them alot....I havent found them on a no no list yet....